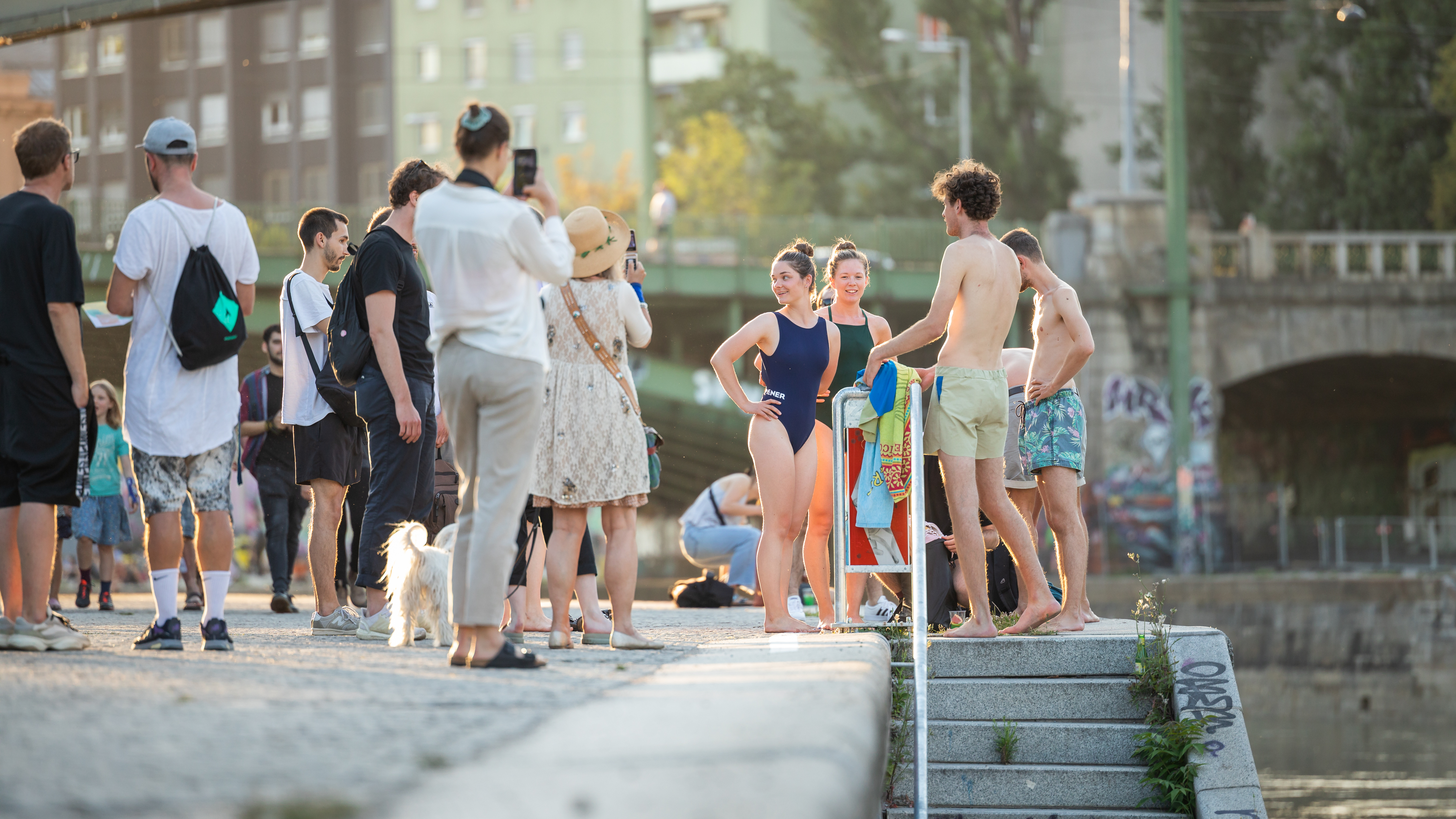 21. März 2021

Schwimmverein offen für Mitglieder
Schwimmverein Donaukanal is a community of urban swimmers and swim enthusiasts. This is why opening up our doors for new members is an imperative next step in the development of our initiative.
Whether you volunteer to whip up amazing new activities of the association, enjoy swimming in fast-flowing waters or simply want to be a floating buoy of support towards reclaiming urban water spaces, you fit into Schwimmverein Donaukanal.
So don't hesitate to apply and become a member!
︎︎︎Link Mitgliederformular
photo credit:
Thomas Meyer/ Kunst Haus 2020