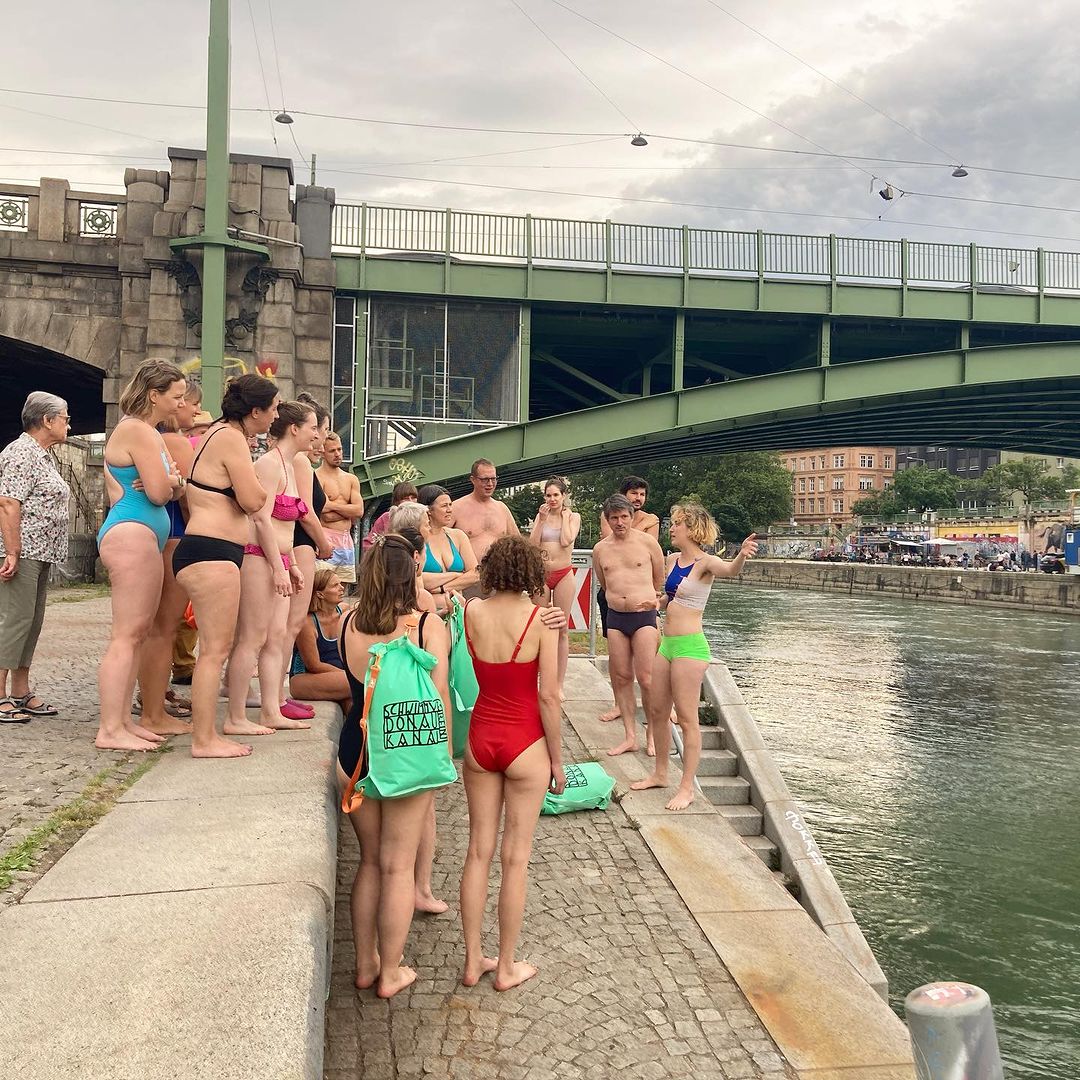 StammFISCH with Judith Eiblmayr & IG Architektur

13.7.2023
Sophiengarten
#special
StammFISCH Talk with IG A
rchitektur
& Judith Eiblmayr
Our longtime friend, an architect and a dedicated Donaukanal historian - Judith Eiblmayr was in a conversation with the IG Architektur community and SVDK members during our last StammFISCH.
We talked about political activism and pleasure together with a huge group of architects, urban experts and enthusiast Donaukanal swimmers.
P.S. If you have not read the book by Judith Eiblmayr & Peter Payer yet, we recommend to do so! It's really a gem that tells you "[..] about the development of the Danube Canal from a branch of the Danube to the city beach of the Viennese, for all those interested in architecture and Viennese history."
P.P.S. Last photo is taken at the self-organised swim that followed our event.